This will be triggering, I think. I often take pictures of my "big" cutting-experiences. Times when my cuts have been particularly heartfelt or most apparent or most bloody. And I wanted to show them somewhere. So here.




Shoulder.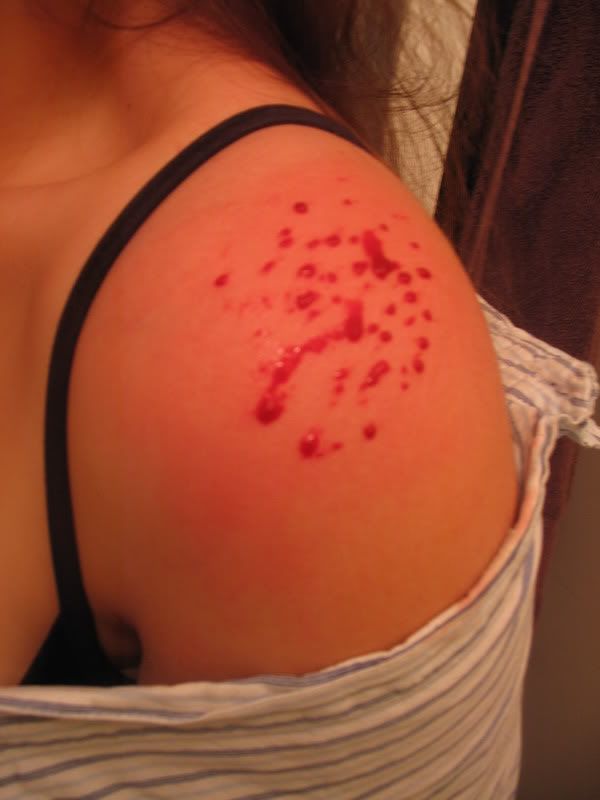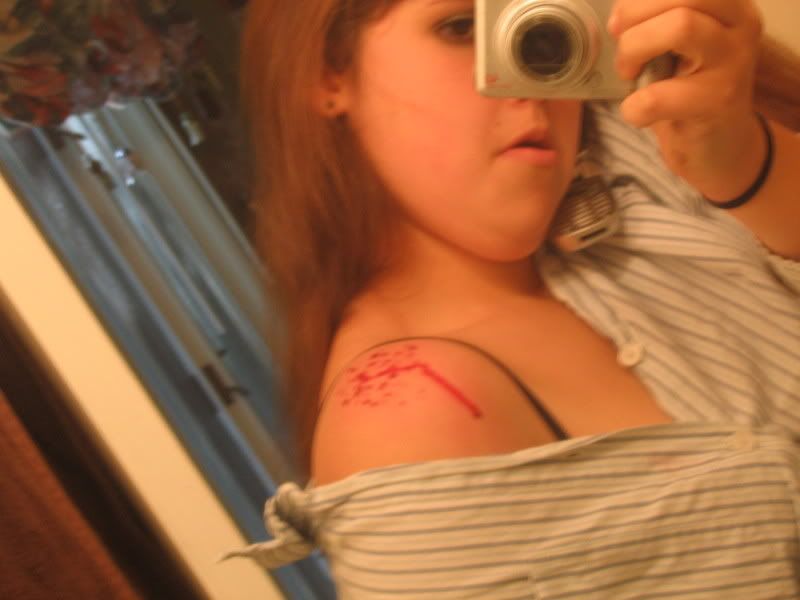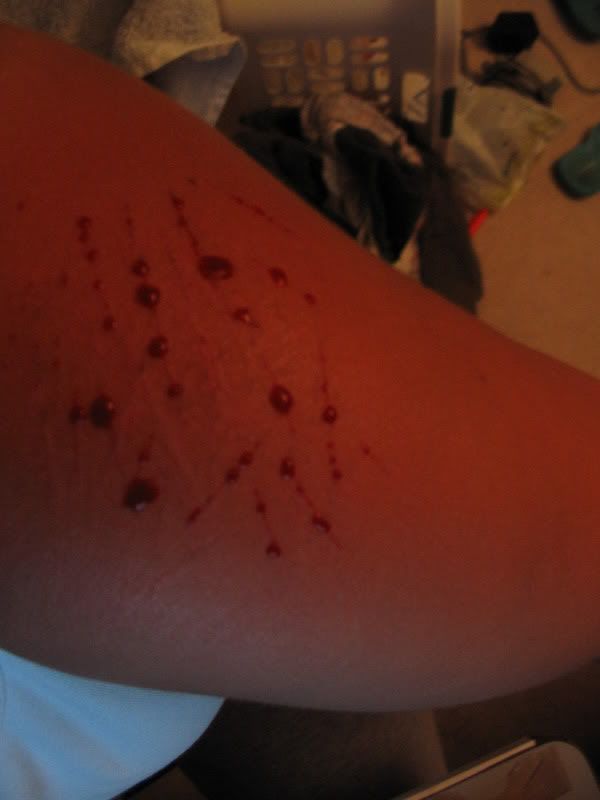 Right leg!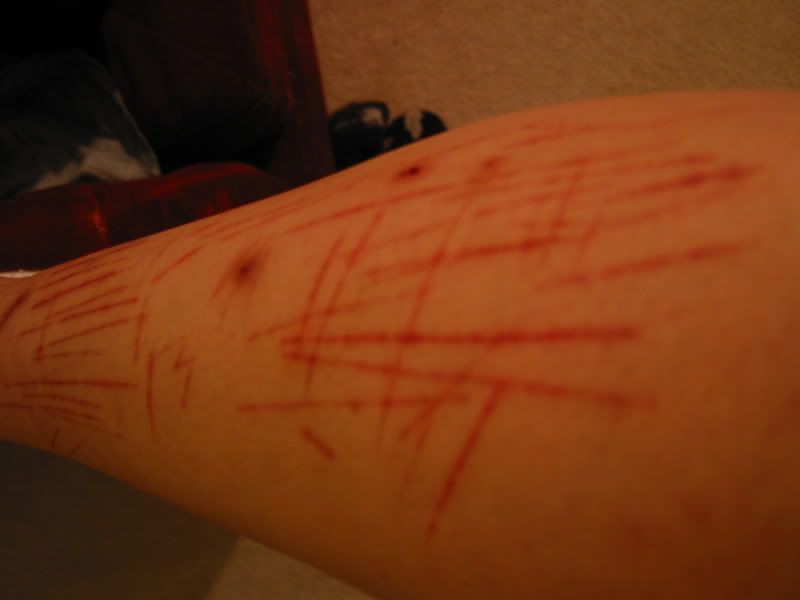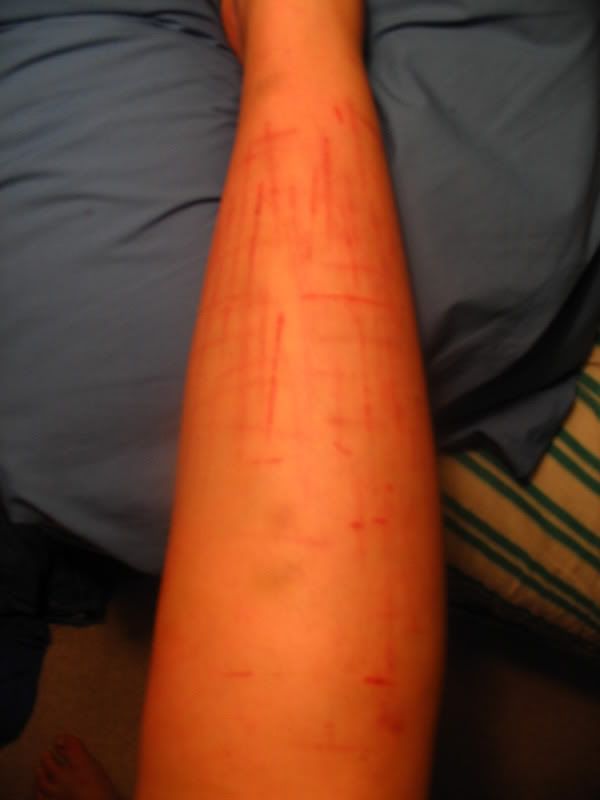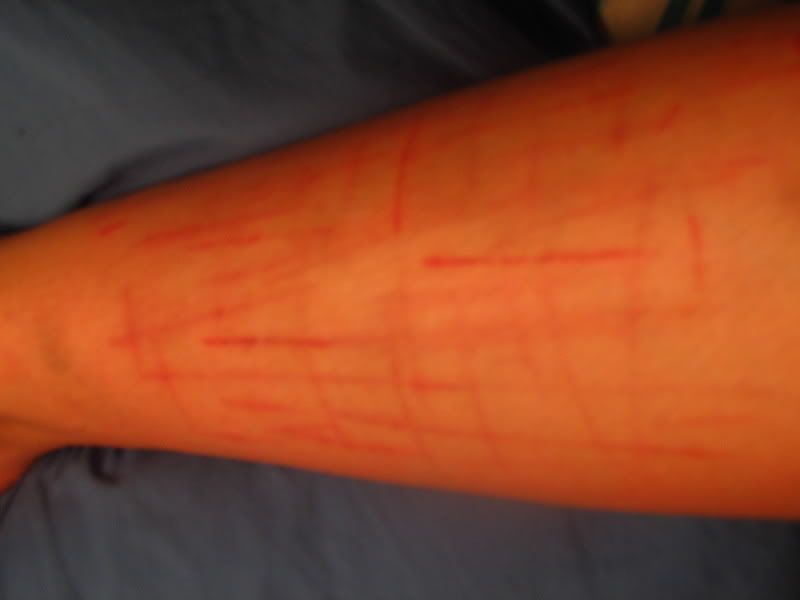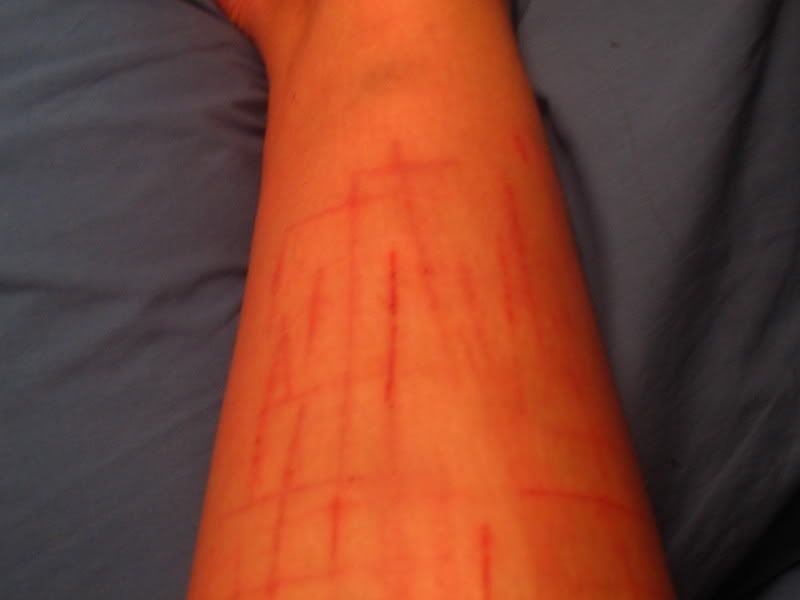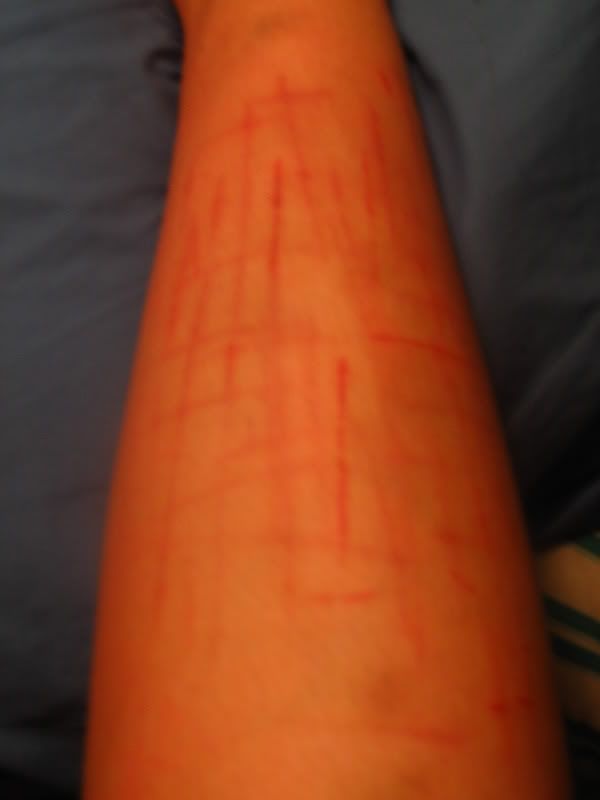 Left leg!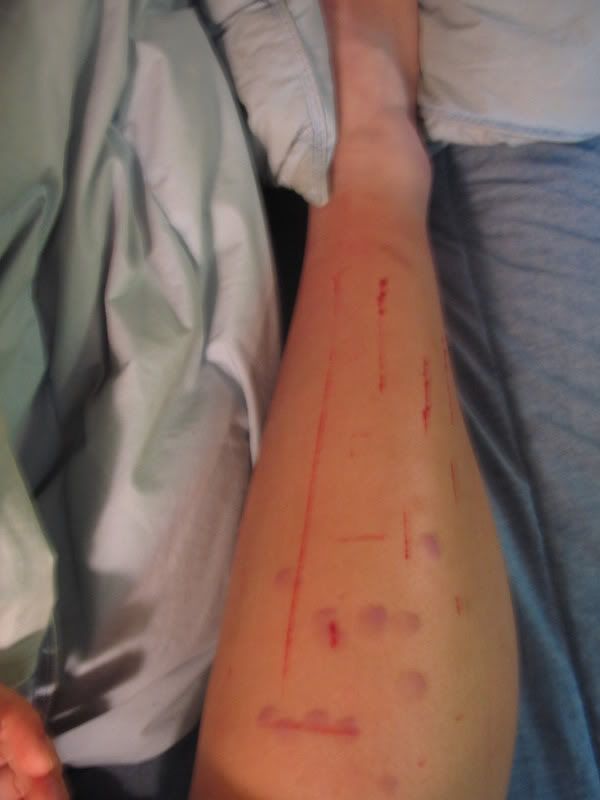 Hip/wrist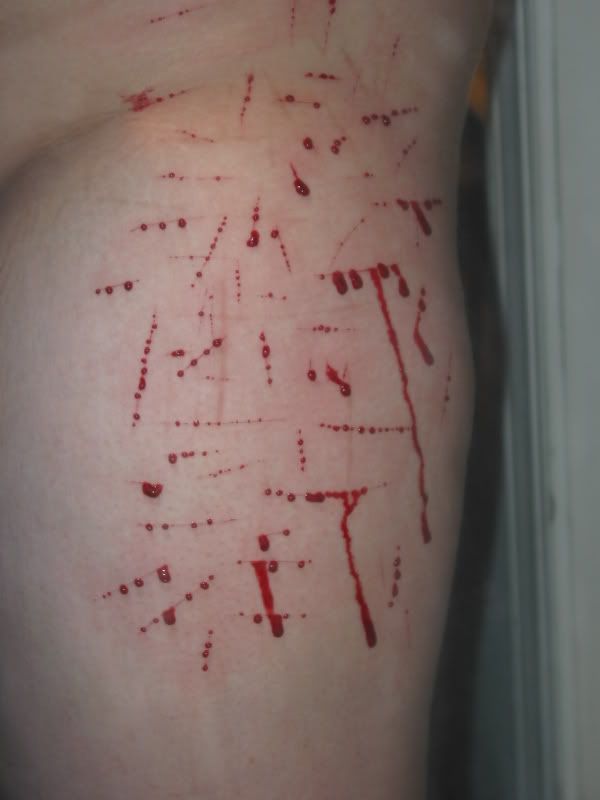 (Isn't it lovely?)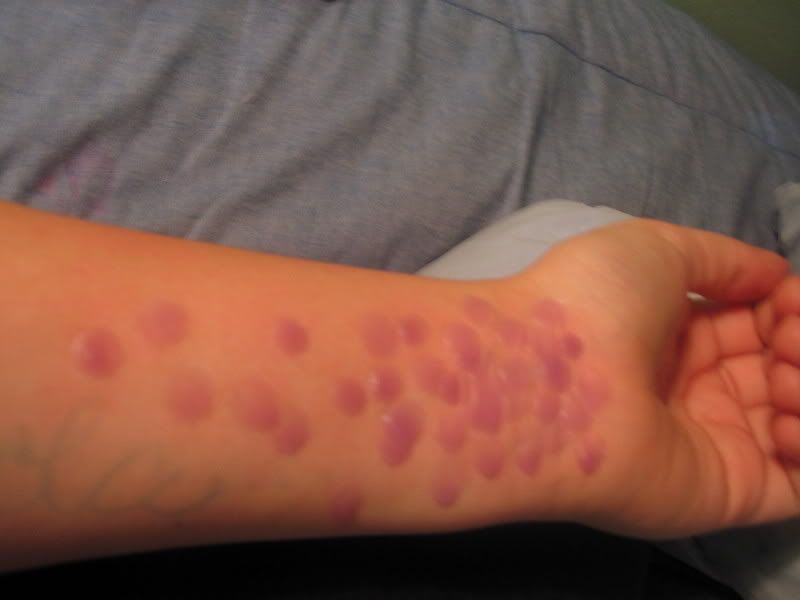 (The wax is covering the incisions.. ><)




I deleted a lot of them. But yeah. There.